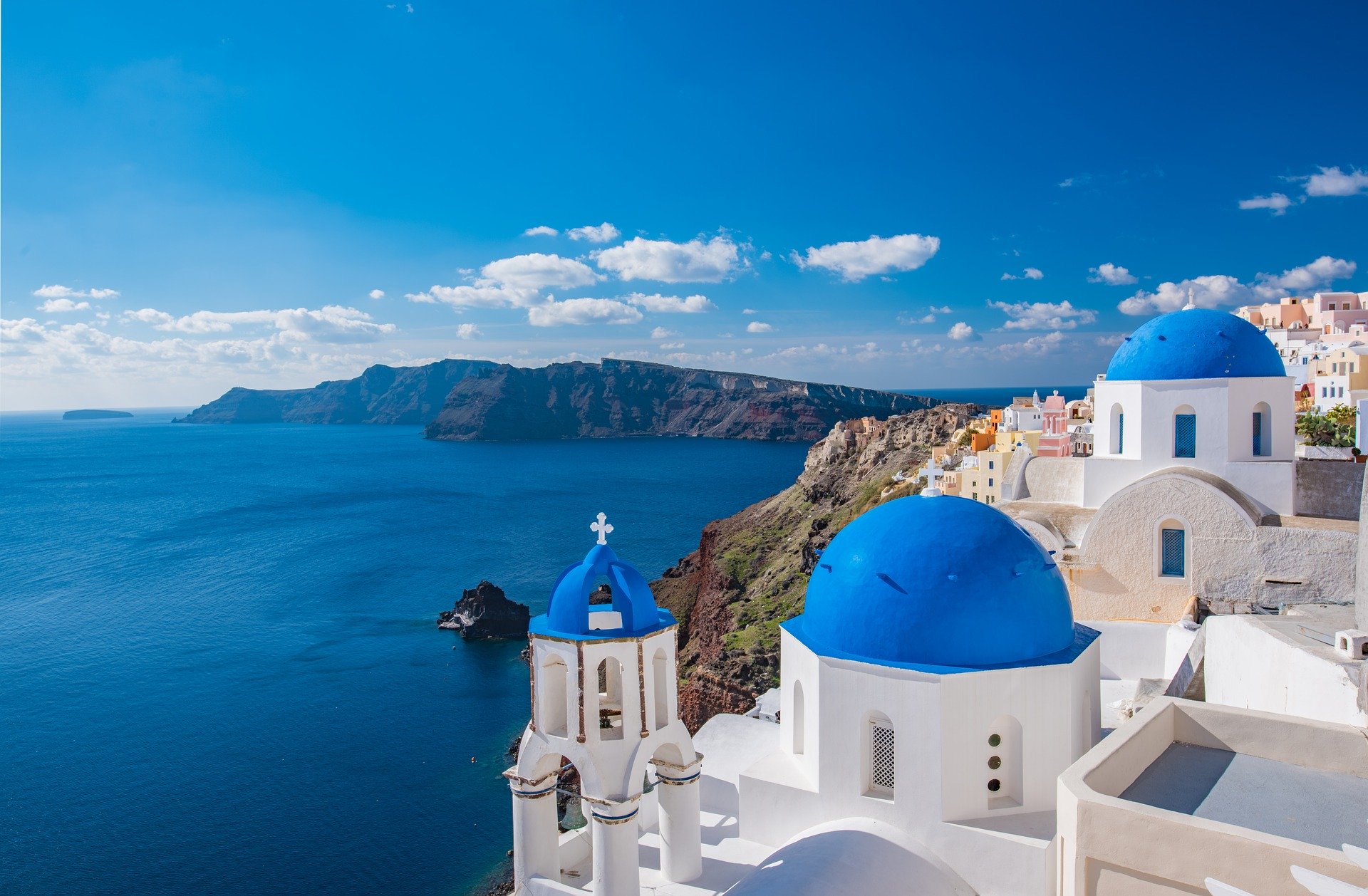 In the southern Aegean Sea, about 200 km southeast of Greece's mainland lies a charming and romantic Island worthy of every type of relaxation, and adventure. Santorini is the prize diamond in the jewelry box that is the Greek Islands. This visually-interesting island is surrounded by glistening turquoise water perfect for swimming, and sailing. The island is home to acres of sun-toasted sand, vibrant and colorful cliffs, and gorgeous volcanoes that trigger both curiosity and awe.
Stunning views are only half of what the city has to offer as adrenaline-pumping activities are in plenty. Ancient relics will stir your curiosity while the delectable cuisine will make you want to stay forever. Furthermore, the charming, architecture featuring signature white houses on a hill is unlike anything you have ever seen. That is the power of this small but outstanding island.
The Caldera
Santorini has a unique circular shape, unlike any other place in the world. Centuries ago, a volcanic eruption created this iconic shape and led to the formation of the island's gorgeous caldera. Back then, inhabitants of the island build infrastructure and structures that mimicked the rugged landscape.
This resulted in stoic white-washed houses, domed-shaped architecture, and colorful displays on walls, roads and pathways. This vibrant combination welcomes you to the island screaming 'party'. From any of the buildings, you get a magnificent view of the caldera as the soft wind blows across, and the gentle waves create a relaxed ambiance. It is a great way to start your time in Santorini.
The Magical Sunset
It may sound like a brag, but Santorini is argued to have the best sunset in the world. Oia is known as the best place to view the sunset. Here, the sun seems to drop into the seas, creating a haze of amber mixed with a few spears of gold. This breathtaking marvel is something you can enjoy every evening for free during your stay there. Pair this view with a tasty dinner, and you will want to stay forever.
The Healing Waters
Santorini is never short of exciting activities. One of the things you can do on the island is to visit the healing waters. A boat tour takes you along the coastline of the island where you will see dormant volcanoes, craters, and hot springs as you indulge in delicious snacks and cocktails. If you get into the right tour, you will swim in the calm, warm waters of Nea Kameni, a place that is known for its healing powers. This experience is both divine and relaxing.
The Historical Sites
If you are fascinated by archaeology and historical sites, then Santorini is the place you should visit. The excavations at Akrotiri are as fascinating as they are captivating. Here, you can learn about the fascinating origins and destruction of the town. Santorini has also been associated with the legend of Atlantis, the Bronze Age, and Prehistoric civilizations. Before your trip ends, stop by the Museum of Prehistoric Thera or the Archaeological Museum to look at the exhibition and loot gathered from the latest excavations.…